CONSTRUCTION AND APPLICATION
The flexible aluminum braided wires can be used for flexible conduction and grounding connection of electrical installation, switch gear, electrical furnace, storage battery, etc.
The aluminum braided wires have small weight, and corrosion resistance.
TECHNICAL DATA
Material: Aluminum wire, 5154, aluminum content ≥ 96.15%
Single Wire Diameter: 0.18mm (AWG 33)
Carrier Number: 24, 48
Cross Sectional Area: 10mm2 - 50mm2
Packing Modes: in rolls, on spools or wooden drums
MODEL AND MEANING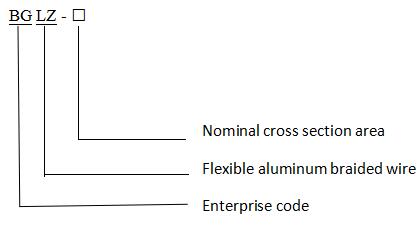 Customization Upon Request
Zhejiang Bridgold Copper Science And Technology Co.,Ltd is a professional leader China flexible aluminum connector, braided aluminum connector, aluminum braided connectors, braided aluminum wire, aluminum copper wire connector manufacturers and suppliers with high quality and low price. Welcome to contact us.