CONSTRUCTION AND APPLICATION
BGJT(X) type hard drawn copper stranded wires consists of copper wires with larger diameter and stronger breaking load, and are used as electrical conductor.
Standard: TB/T3111-2005.
TECHNICAL DATA
Material: annealed Cu-ETP wires, C11000, copper content ≥ 99.95%
Finish: bare, tin plating
Single Wire Diameter: 1.70mm - 2.85mm
Cross Sectional Area: 16mm2 - 400mm2
Packing Modes: in rolls, on spools or wooden drums
MODEL AND MEANING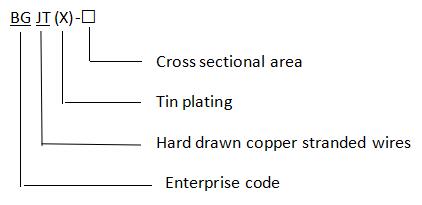 Customization Upon Request
Zhejiang Bridgold Copper Science And Technology Co.,Ltd is a professional leader China hard drawn stranded copper wire, hard drawn stranded tin copper wire, hard drawn copper stranded wires, hard drawn tinned copper stranded wires, JT copper stranded wires manufacturers and suppliers with high quality and low price. Welcome to contact us.